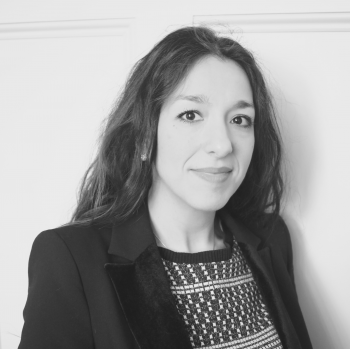 Positions
Hulme Junior Research Fellow in Land Law, Faculty of Law and Brasenose College.
Fellow of the Institute of European and Comparative Law (IECL).
Qualifications
BA (University of Perugia, Italy); PhD (University of Macerata, Italy).
Academic Background
Fabiana graduated cum laude from the University of Perugia, Italy, in 2010 and completed her Ph.D. in Comparative Private Law at the University of Macerata, Italy, in 2015. Fabiana was a Junior Researcher at the Sciences Po Law School, Paris, from 2015 to 2018, and joined the Oxford Law Faculty and Brasenose College as a Postdoctoral Fellow in October 2018. She is also a qualified lawyer in Italy since 2013.
Undergraduate Teaching
Land Law
Research Interests
Fabiana's research interests lie in comparative law and property law. Her work has focused on property institutions and doctrines across a number of common law and civil law jurisdictions (England, the United States, France, and Italy). She is also interested in collective property, multi-owned housing, and emerging forms of 'collaborative housing' such as cohousing and Community Land Trust across different legal systems.
Fabiana is currently leading the research project 'Exploring the Collective in Multi-Owned Housing' where she will examine, by using empirical research methods, how leaseholders in different types of MoH interact with others sharing the same site and what their attitudes are towards engaging in building management and governance.
Publications include
F Bettini, 'Community-led housing: modelli alternativi di abitare nel panorama europeo ed internazionale' in Christian Iaione (ed),La Casa per tutti. Teorie sull'housing e pratiche di comunità (LUISS University Press 2019) (forthcoming)
F Bettini, 'Long Leases and Affordable Housing: A Comparative Analysis of French and English law' in Ben McFarlane and Sinéad Agnew (eds),Modern Studies in Property Law (Hart Publishing 2019)
F Bettini, 'Propriété en main commune' in Marie Cornu, Fabienne Orsi, and Judith Rochfeld (eds),Dictionnaire des biens communs (Presses Universitaires de France 2017)
F Bettini, 'Propriété collective - Doctrine italienne' in Marie Cornu, Fabienne Orsi, and Judith Rochfeld (eds), Dictionnaire des biens communs (Presses Universitaires de France 2017)
Email address
Links

Department website: https://www.law.ox.ac.uk/people/fabiana-bettini