Position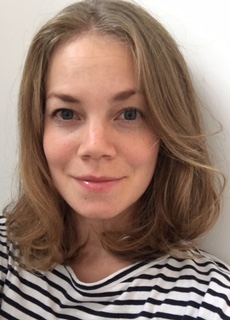 Hulme Junior Research Fellow
Leverhulme Early Career Fellow (Oriental Institute)
Qualifications
BA, MPhil (Oxford)
MA, PhD (SOAS, University of London)
Research Interests
My previous research focused on representations of masculinity and rebellion in post-1989 Chinese fiction.

My current project considers the connection between literature and mobility in China since 1992. I explore how travel is represented in post-reform texts, and how the field itself is shaped by new possibilities of movement.
Background
I completed my PhD at SOAS, University of London, having obtained an MA from SOAS, and an MPhil and BA from Oxford.

From 2015-2017 I was a Chiang Ching-Kuo Postdoctoral Fellow, affiliated with the University of Oxford China Centre.
Teaching Areas
I have taught classes in modern Chinese literature, modern Chinese film, comparative literature, and translation at undergraduate and graduate levels.
Selected Publications:
December 2016. 'Drifting Through the Capital: "Floating" Migrants and Masculinity in Xu Zechen's Fiction', The Journal of the British Association for Chinese Studies, 1-34.

(Forthcoming) 'Global and Local Phallic Creativity: Intertextuality in Feng Tang's Construction of Masculinity', in Song Geng and Derek Hird (eds), The Cosmopolitan Dream: Transnational Chinese Masculinities in a Global Age. Hong Kong: Hong Kong University Press.
E-mail