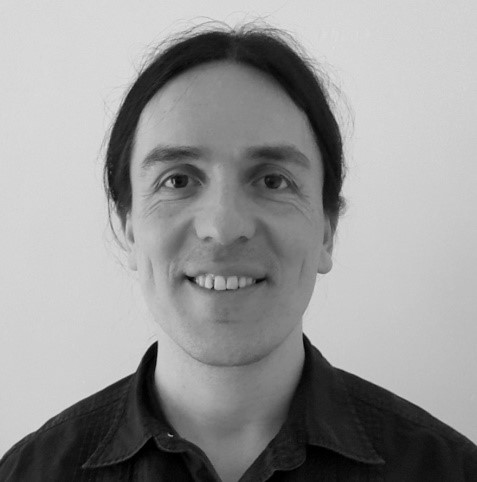 Positions
William Golding Research Fellow in Sociology, Brasenose College, Oxford
Research Fellow, Sociology Department, University of Oxford
Tutor of Sociology, University of Oxford
Qualifications
BSc, MSc (METU), PhD (Kent)
Undergraduate and Graduate Teaching Areas
Sociological Theory, Political Sociology
Research Interests
I am a sociologist working on social and political diffusion and impacts of knowledge from different angles. To date, my interest led me to three lines of research:
(1) dissemination and impacts of conspiracy theories and anti-Semitism;
(2) influence of Emile Durkheim's theory on Turkish nationalism;
(3) teaching sociology by using cartoons.
Publications
Book
Nefes, T.S. (2015) Online Anti-Semitism in Turkey, New York: Palgrave Macmillan.
Peer-reviewed journal articles
Nefes, T. S. (2017) 'The impacts of the Turkish Government's conspiratorial framing about the Gezi Park Protests', Social Movement Studies.
Nefes, T. S. (2017) 'The sociological foundations of Turkish nationalism', Journal of Balkan and Near Eastern Studies (forthcoming).
Nefes, T.S. (2015) 'Understanding the anti-Semitic rhetoric in Turkey through the Sevres syndrome', Turkish Studies 16(4): 572-587.
Nefes, T.S. (2015) 'Scrutinizing impacts of conspiracy theories on readers' political views: a rational choice perspective on anti-Semitic rhetoric in Turkey', British Journal of Sociology 66(3): 557-575.
Nefes, T.S. (2014) 'Rationale of conspiracy theorizing: who shot the president Chen Shui-bian?' Rationality and Society 26(3): 373-394.
Nefes, T.S. (2014) 'Teaching sociology seminars through The Simpsons: Homer under Mills' eye', Journal of Sociology 50(2): 119-137.
Nefes, T.S. (2013) 'Political parties' perceptions and uses of anti-Semitic conspiracy theories in Turkey', The Sociological Review 61(2): 247-264.
Nefes, T.S. (2013) 'Ziya Gökalp's adaptation of Emile Durkheim's sociology in his formulation of the modern Turkish nation', International Sociology' 28(3): 335-350.
Nefes, T.S. (2012) 'The history of the social constructions of Dönmes (converts)', Journal of Historical Sociology' 25(3): 413-439.
Nefes, T. S. (2007) 'Zygmunt Bauman on postmodernity: a prophet or a story teller', Civil Academy 5(2): 25-30.

Diken, B., Laustsen, B. and Nefes, T. S. (2005) 'Hamam', ToplumBilim 18: 13-20 [in Turkish].

Nefes, T. S. (2004) 'New stories of the city', Birikim 182: 67-71 [in Turkish].

Diken, B., Laustsen, B. and Nefes, T. S. (2003) 'Postmodern violence: the Fight Club in the network society', Doğu Batı 23: 56-69 [in Turkish].

Nefes, T. S. (2003) 'From globalization to viva Zapata', Birikim 168: 85-90 [in Turkish].
Book chapters
Nefes, T. S. (2018) 'The conspiratorial style in Turkish politics: discussing the deep state in the parliament', in J. Uscinski (ed.) Conspiracy Theories and the People Who Believe Them, New York: Oxford University Press (forthcoming).
Nefes, T. S. (2017) 'Framing of a popular conspiracy theory', in E. Asprem, A. Dyrendal and D. Robertson (eds.) Brill Handbook of Conspiracy Theory and Contemporary Religion, Leiden: Brill (forthcoming).
Nefes, T. S. (2017) 'Dönmes: heroes and villains of Turkish modernisation', in M Dabag (ed.) Lexicon of non-national communities and diasporas in the Mediterranean, Munich, Paderborn: Wilhelm Fink (forthcoming) [in German].
Nefes, T. S. (2014) 'The function of secrecy in anti-Semitic conspiracy theories: the case of Dönmes in Turkey', in M. Reinkowski and M. Butter (eds.) Conspiracy Theories in the United States and the Middle East: A Comparative Approach, Berlin: De Gruyter: 139-156.
Nefes, T. S. (2011) 'Conspiracy theories as conduits of fundamentalist knowledge', in U. Martensson, U. Bailey, P. Ringrose, A. Dyrendal (eds.) Fundamentalism in the Modern World: Vol. 1 Fundamentalism, Politics and History: The State Globalization and Political Ideologies, London: I.B. Tauris: 219-239.
Selected Reviews
Nefes, T. S. (2016) 'Antisemitism and the constitution of sociology', Journal of Modern Jewish Studies.

Nefes, T. S. (2010) 'Conspiracy panics: political rationality and popular culture', Sociological Research Online 15(4).
E-mail
Links
Recent Op-ed