Position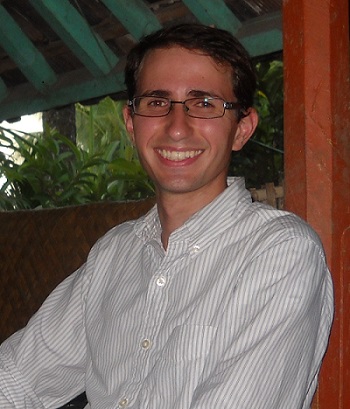 William Golding Junior Research Fellow
Qualifications
BA (Duke)
MA, MPhil, PhD (Yale)
Academic Positions
Albukhary Foundation Fellow in the History of Islam in South East Asia, Oxford Centre for Islamic Studies, and Islamic Centre Lecturer, Faculty of History
Academic Background and Previous Positions
I studied History, Religion, Arabic and Chinese at Duke University in the US before taking up a research fellowship in Indonesia 2005. I then returned to the United States to pursue graduate work at Yale University, completing my doctorate in history in 2012. I have also taught at the State Islamic University in Jakarta, Indonesia.
Undergraduate Teaching Areas
Modern world and European history
Graduate Teaching Areas
I participate in teaching and supervising for the MSt in Global and Imperial History, and I am open to research students interested in all areas of modern South East Asian history.
Research Interests
Most of my own research focuses on twentieth-century Indonesia, particularly the intersections of religion and the state. I am also interested in the relationship between language and religion, and the challenge of Islamic nationalism in the modern era.
Publications
'Decolonization and religion: Islamic arguments for Indonesian independence', Leidschrift 31, 3 (Oct 2016): 109-124.
'News of independence spreads', 'Muslims embrace the revolution', and 'Shaping Indonesia and its government', in David P. Chandler, Robert Cribb and Li Narangoa, eds., End of Empire: 100 Days in 1945 that Changed Asia and the World (Copenhagen: NIAS Press, 2016).
(translator and editor) 'The influence of Muhammad ᶜAbduh in Indonesia: Speech given by Hamka (Haji Abdul Malik Karim Amrullah) when receiving a doctorate Honoris Causa from al-Azhar University, Cairo', Afkaruna: Indonesian Interdisciplinary Journal of Islamic Studies 11, 2 (Dec 2015): 125-156.
'Islam in Indonesia's foreign policy, 1945-1949', Al-Jāmi'ah: Journal of Islamic Studies 53, 2 (2015): 303-336.
'The standardisation of the Indonesian language and its consequences for Islamic communities', Journal of Southeast Asian Studies 46, 1 (Feb 2015): 86-110.
'Seeking Arabs but looking at Indonesians: Snouck Hurgronje's Arab lens on the Dutch East Indies', Journal of Islamic and Middle East Studies (in Asia) 8, 1 (Mar 2014): 51-73.
'The missing Minister of Religion and the PSII: A contextual biography of K.H. Ahmad Azhary', Studia Islamika 20, 1 (2013): 35-57.
(with Muhammad Saleh Ending) 'One Islamic Community, Two Rival Sisters', Inside Indonesia 103 (January 2011).
E-mail
Links
http://www.history.ox.ac.uk/faculty/staff/profile/fogg.html