People
Professor Conrad Nieduszynski
Positions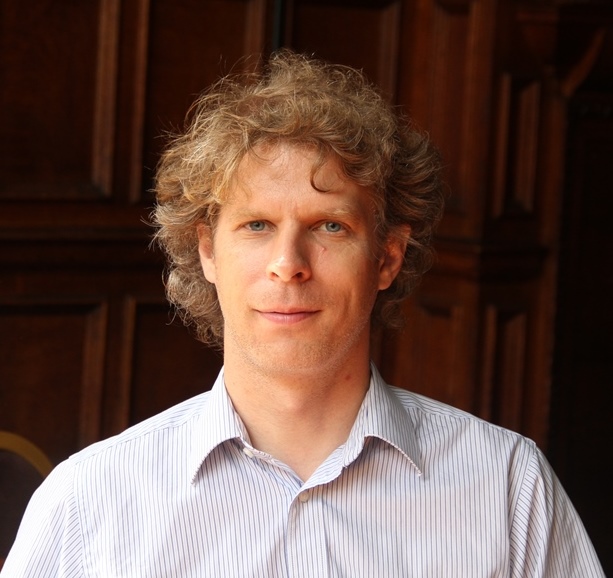 Tutorial Fellow in Biochemistry
Associate Professor of Cell Biology, Sir William Dunn School of Pathology, University of Oxford
Qualifications
BA, PhD (Cambridge)
Academic Background
I joined Brasenose as a Tutorial Fellow in 2014.
2008-2014 BBSRC David Phillips Fellow and Lecturer in Genome Dynamics (University of Nottingham).
2007-2008 Leverhulme Early Career Fellow (University of Aberdeen)
2000-2007 Post-doctoral research fellow (Universities of Dundee and Aberdeen)
1996-2000 PhD (University of Cambridge)
1993-1996 Undergraduate degree in Natural Sciences (Biochemistry) at Pembroke College, Cambridge
Undergraduate Teaching Areas:
Molecular and cellular biochemistry, Chromosome biology, Cell cycle control, data handling.
Research Interests:
A primary aim of my research is to understand how eukaryotic genomes are completely and accurately replicated. Errors during DNA replication give rise to mutations that cause genetic disease; failures during genome replication directly underlie several human disorders; and DNA replication is the direct target of many chemotherapeutic agents.
Selected Publications:
DNA replication timing influences gene expression level.
Müller CA, Nieduszynski CA.
J. Cell Biol. (2017), 216:1907-1914.
A global profile of replicative polymerase usage.
Daigaku Y, Keszthelyi A, Müller CA, Miyabe I, Brooks T, Retkute R, Hubank M, Nieduszynski CA, Carr AM.
Nature structural & molecular biology (2015), 22:192-8.
High-resolution replication profiles define the stochastic nature of genome replication initiation and termination.
Hawkins M, Retkute R, Müller CA, Saner N, Tanaka TU, de Moura APS, Nieduszynski CA.
Cell Reports (2013), 5:1132-41.
Accelerated growth in the absence of DNA replication origins.
Hawkins M, Malla S, Blythe M, Nieduszynski CA, Allers T
Nature (2013), 503:544-7.
Avoiding chromosome pathology when replication forks collide.
Rudolph CJ, Upton AL, Stockum A, Nieduszynski CA, Lloyd RG
Nature (2013), 500:608-11.
Kinetochores coordinate pericentromeric cohesion and early DNA replication by cdc7-dbf4 kinase recruitment.
Natsume T, Müller CA, Katou Y, Retkute R, Gierliński M, Araki H, Blow JJ, Shirahige K, Nieduszynski CA, Tanaka TU
Molecular Cell (2013), 50:661-74.
Conservation of replication timing reveals global and local regulation of replication origin activity.
Müller CA, Nieduszynski CA
Genome Research (2012), 22:1953-62.
Mathematical modelling of whole chromosome replication.
de Moura APS, Retkute R, Hawkins M, Nieduszynski CA
Nucleic Acids Research (2010), 38: 5623-5633.
The Fellowship: Interviewed
The Delicate Art of Editing Genes
Click here to read an interview with Professor Nieduszynski by Olivia Gordon, Oxford Today
E-mail: [email protected]