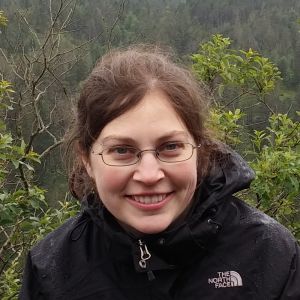 Positions
Lecturer in Pure Mathematics
Senior Researcher in Health Economics (NDPH)
Qualifications
MMath (Oxon), DPhil (Oxon)
Academic Background and Previous Positions

I came to Oxford in 2001, to undertake a degree in mathematics followed by a DPhil in the area of functional analysis. After that I worked as a statistician in the Infectious Diseases and Microbiology group of the Nuffield Department of Clinical Medicine before moving to my current post at the Nuffield Department of Population Health. At various points of time I have also held teaching positions at Pembroke, St. Hilda's, New and Jesus colleges and the Department of Continuing Education.
Undergraduate Teaching Areas
As a college lecturer, I give tutorials and intercollegiate classes in various areas of pure mathematics. I am also involved in teaching statistics and health economics modules for medical students, and until recently have been providing a range of LaTeX training courses.
Research Interests
My interests cover questions related to chronic diseases, for example chronic kidney and cardiovascular disease. Specifically I am interested in decision-analytic modelling, assessing long-term health outcomes and cost-effectiveness of interventions, as well as disease socioeconomics aspects.
Selected Publications
Schlackow I, Kent S, Herrington W, Emberson J, Mihaylova B, et al, on behalf of the SHARP Collaborative Group. A policy model of cardiovascular disease in moderate-to-advanced chronic kidney disease. Heart. Published Online First: 05 August 2017. doi: 10.1136/heartjnl-2016-310970; model interface available at http://dismod.ndph.ox.ac.uk/kidneymodel/app/
Schlackow I, Walker AS, Dingle K, Griffiths D, Oakley S, et al. (2012) Surveillance of Infection Severity: A Registry Study of Laboratory Diagnosed Clostridium difficile. PLoS Medicine, 9(7): e1001279. doi:10.1371/journal.pmed.1001279
Schlackow I, Centripetal operators and Koszmider spaces, Topology Appl. 155 (11) (2008), 1227-1236.
E-mail
Links