Biochemistry - Claire Hogben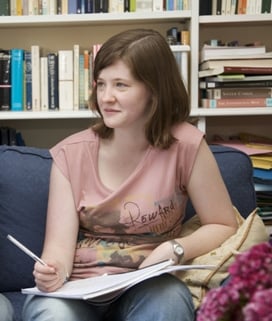 I chose to study at Oxford University after encouragement from family, friends and teachers, and because I really liked the idea of the collegiate and tutorial systems. Arriving in a small college with only 100 other freshers seemed a good way of finding my feet in a city with over 30000 students! I applied to Brasenose after visiting several different colleges on an open day in summer, and concluding that the students there were the friendliest people I met that day. Life in Oxford can get a little crazy at times, but never dull. There's a whole multitude of things happening every day - from sport to music, drama, debate, politics, or even setting up your own ice-cream eating society!
I would wholeheartedly recommend Brasenose to anyone looking for a medium sized, centrally-located college with a lively yet friendly and close-knit student community. Top class library facilities combined with a recently renovated and very cheap bar leave us open to truly any tastes! The Biochemistry course also gets my highest recommendation. Every single week you'll experience many styles of teaching, from lectures with 100 people, to classes of 10 or tutorials with just one other student. The system works brilliantly, and it really ensures that you can't be left behind if things are too hard, because there are so many people who know you well and can help at any stage. Don't be put off by any of the myths or rumours -Oxford and Brasenose are fantastic places to live and work.