Engineering - Liam Cattell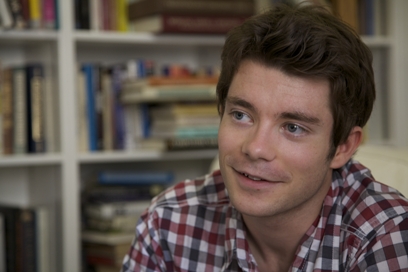 Life at Oxford is both challenging and rewarding. Whilst the work is demanding, it is stimulating, and I often find myself exploring a topic just for interest. Nevertheless, just like the jump from GCSE to A-level, the transition from A-level to university study is a difficult one. However, the Brasenose tutors are excellent at explaining troublesome concepts, and I have never once felt embarrassed by not understanding something. They don't expect you to know everything, but you will be expected to have attempted the problem sheets. The engineering tutors at Brasenose have very different areas of expertise, and between them, they are able to teach almost all of the material in the first two years of the course.
In addition to the work, I present a show on the student radio station. I enjoyed it so much, that I became the Head of Production in my second year. I also play for the College ultimate frisbee team. The college system is brilliant for anyone who wants to try their hand at sports. College teams tend to be more relaxed than their University counterparts, allowing the less sporty of us to get involved. As the JCR IT rep, I am also responsible for the JCR website (and the televisions in the JCR!).
Brasenose has a welcoming atmosphere, and on arrival I felt immediately at home. It was a pleasant surprise to discover that the stereotypical Oxford student is hard to come by. I could not have wished to end up at a better place.