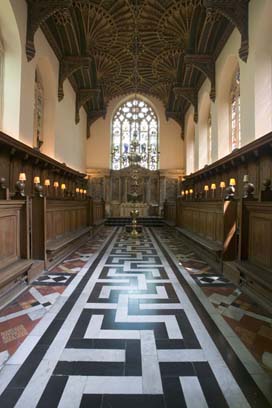 Open to members of all denominations, the Chapel is an important part of Brasenose College's community facilities.
Services are open to all College members and staff, their guests and friends. All who wish to do so, whatever their tradition or denomination, are warmly invited to attend. The Book of Common Prayer (traditional language) is used for College Prayers on Sundays. Modern liturgies are used at other services.
View the Chapel Card for Michaelmas Term 2014
Please contact the Chaplain or the Bible Clerk, James Wills, with any queries about the Chapel.
The Chaplain: The Chaplain is Revd Dr Dominic Keech. His room is Heberden 1 and he welcomes visitors at any time.
The Christian Union meets on Wednesdays at 7.30 p.m. The college Christian Union representatives are Stephanie Williams and Alex Muir.
Baptism, Confirmation and Marriage: Those interested in finding out about occasional offices in chapel should arrange to see the Chaplain. Further information on getting married in Brasenose is available here.
College Graces: these are available here.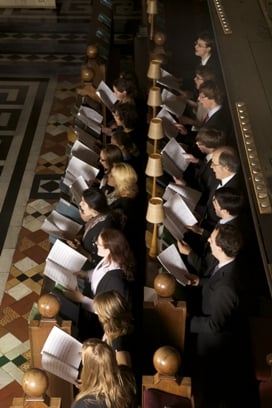 The Choir: All members of Brasenose are welcome to sing in the famously friendly and fun Chapel Choir, led by our Director of Music, Jonny Newell, and Organ Scholars.
The Organ: Information on the Organ is available here.
The Chapel is available for music practice, or other events with the permission of the Chaplain or Director of Music here