Tamara Martyrs Brasenose Choir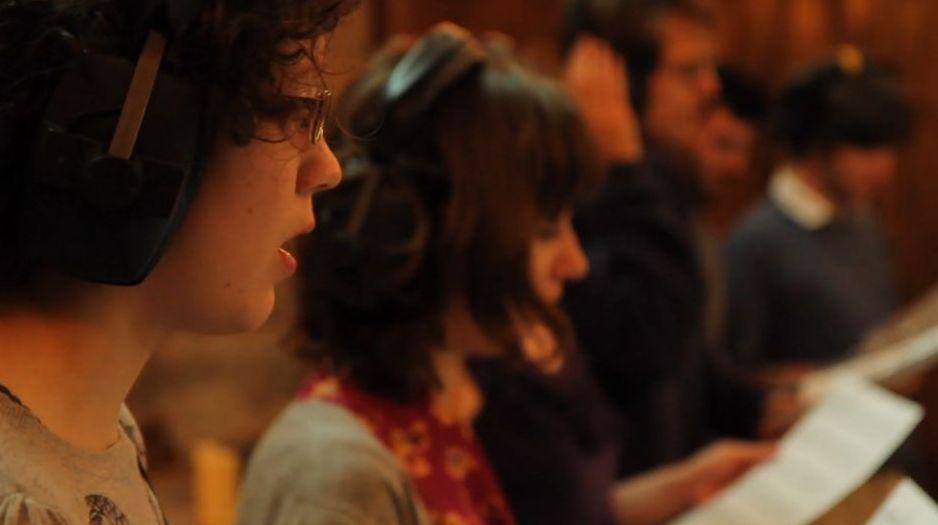 Upcoming band Tamara and the Martyrs have teamed up with Brasenose College Choir on a track for their forthcoming album.
Recorded in Brasenose College's beautiful 17th Century Chapel and conducted by Director of Music, Jonny Newell, the choral section will appear on the track 'I Stuck it Out', which is a 'chamber-pop murder ballad' based on themes from the famous Hardy novel 'Jude the Obscure'.
Tamara Parsons-Baker, the singer and guitarist in the band, was born and grew up in Oxford, but taught herself to play the guitar whilst studying in Tokyo just a few years ago. She commented "when writing this song I kept hearing a choir part in my head, so I went to Brasenose and asked the Director of Music if the choir would like to feature on the track. The choir were great to work with and the final product was even better than I'd imagined."
Brasenose College Choir is open to all students and prides itself on its friendly atmosphere which fosters musical excellence within a sociable environment. In keeping with this philosophy, no auditions are required and the choir is entirely voluntary. Jonny Newell, the Director of Music, commented: "'It was a real privilege for a small number of members of Brasenose College Chapel Choir to be asked to perform the backing vocals for one of the tracks on Tamara and the Martyrs' new album. We spent a Saturday morning rehearsing and recording the material, which I had previously transcribed on to manuscript paper from a sketch recording. It was a great experience for all of us to be involved in this process, as it involved a degree of crossover of musical genres and included a strong element of understanding the recording process (learning among other things that we all had to take our shoes off!). This was very different from our usual rehearsals for Evensong, but it demonstrates that music making of any/all types is welcomed in College."
The new album by Tamara and the Martyrs will be launched in the New Year and a single from the album will be released in September. Watch a video of the Brasenose College choir recording.