Brasenose students achieve academic success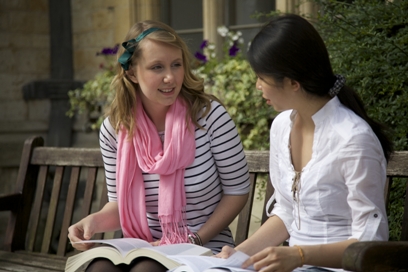 Brasenose College is delighted to announce stunning results for our undergraduate examinations this summer. Of the 96 Finalists, 41 achieved first-class degrees and a further 51 secured a 2:1 (upper-second) classification. Eight of our students were awarded University prizes or received special commendation from the Chair of Examiners in recognition of their performances.
Brasenose's Senior Tutor commented on the news: "These very encouraging results reflect the admission of a highly gifted set of students who have benefited from excellent teaching and support. I wish all of our Finalists the best of luck for the future and hope they are able to visit the College again soon."

Brasenose is a friendly, close-knit academic community situated in the heart of the University of Oxford. It has a long tradition of academic excellence and welcomes undergraduate applications from students who are passionate and enthusiastic about their chosen subject. Brasenose aims to admit the brightest students, regardless of background, and to enable its undergraduates to fulfil their potential.
If you are thinking of applying to Oxford this autumn, view our prospectus_online and consider visiting during our September Open Day.