Summer Open Days 2012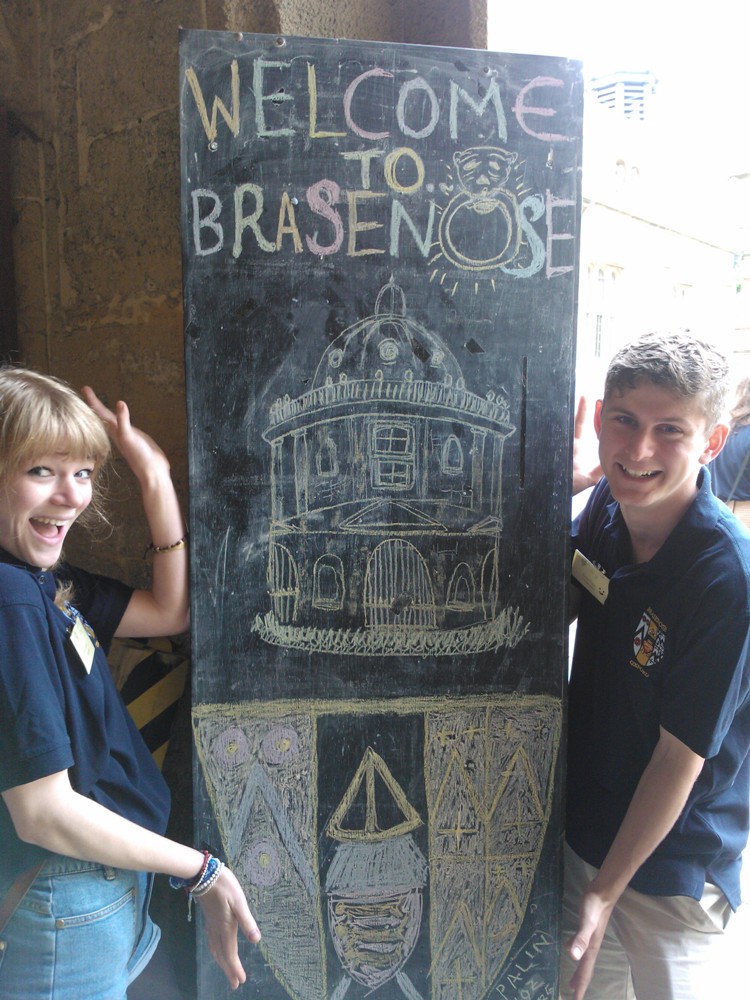 The summer undergraduate Open Days of 2012 were held at Brasenose College in late June. Despite significant rainfall in the run up, the days themselves were thankfully dry and sunny, and hundreds of prospective applicants, teachers and parents visited Brasenose.
40 current students from nearly every subject were on hand for questions about undergraduate life and to run in depth tours for visitors. Subject tutors were also available at various times to discuss with prospective applicants how the undergraduate courses are run, the tutorial system, how to apply and other topics. The Senior Tutor, Dr Simon Smith, and the Schools Officer, Dr Joe Organ, also delivered four general admissions talks during the Open Days.
Joe Organ commented: "Open Days are the perfect time for prospective applicants to get an idea of what it's like studying and living at Brasenose and Oxford. It's really useful for the visitors to meet our students, as it helps them see that it could be them in a few years time studying here. The Open Days also help us debunk some of the myths associated with this University; potential, enthusiasm and intellectual curiosity are the ingredients you need to study at Oxford, it doesn't matter where you are from, what you look like or who your parents are, for instance."
The final Open Day of 2012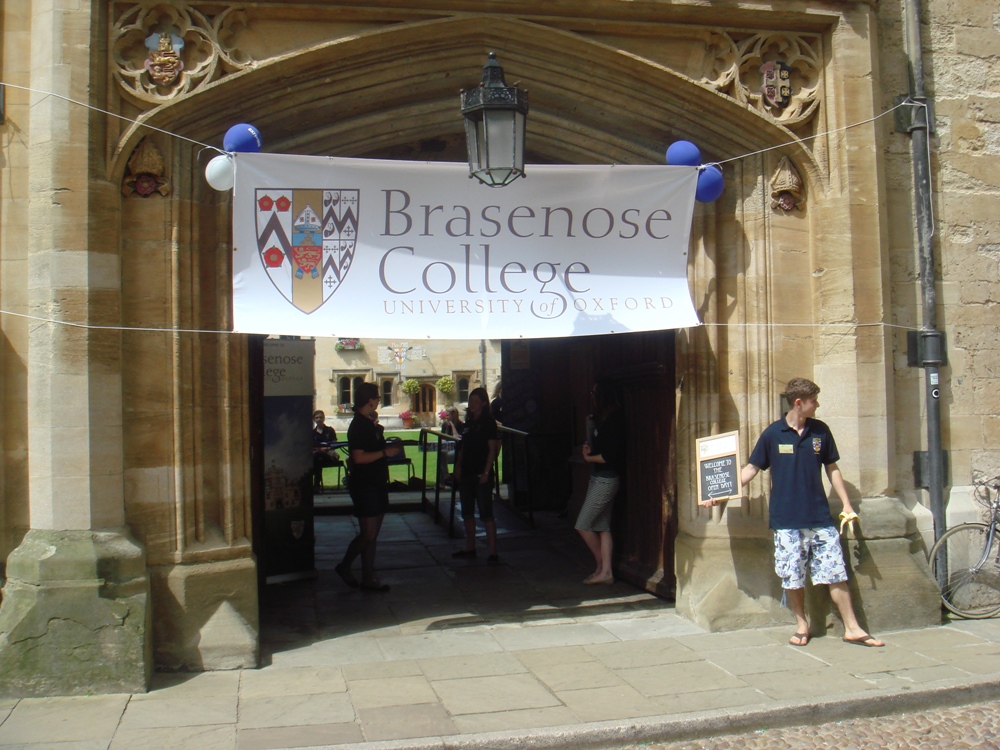 will be on Friday 14 September. There is no need to book for Brasenose College - just turn up anytime between 9am and 5pm. Student helpers will be on hand all day to answer questions and run tours of College. Tutors will be available at various times so check our Open Days web pages for timings and other information closer to the September date.
Brasenose College Open Days coincide with the University-wide Open Days at Oxford, where colleges, departments, libraries, museums and other institutions are open for prospective applicants, parents and visitors.