Brasenose Members carry Olympic Torch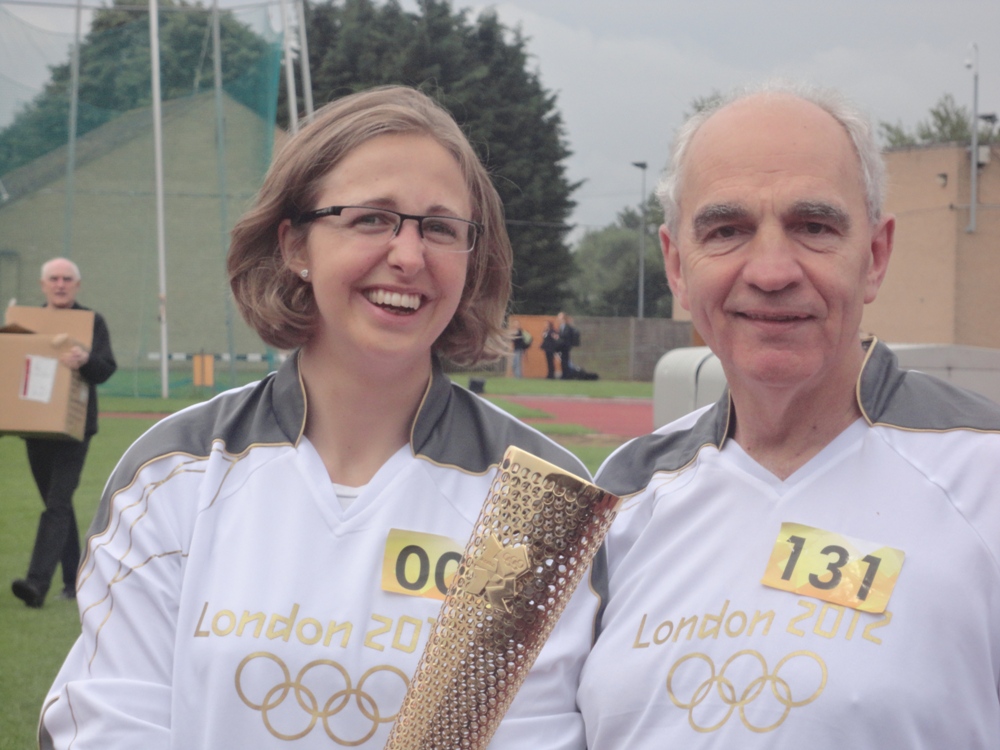 Two Brasenose members, Professor Richard Cooper and doctoral student Nicola Byrom had the honour of carrying the Olympic Torch as it passed through Oxford this week.
Professor Cooper, a Brasenose Fellow in French since 1977, has been involved in sport at Oxford for 45 years, representing the University in hockey and lacrosse, and also acting as Chair of the University Sports Committee for 15 years. He still plays for the University Emeriti cricket team. Professor Cooper's research interests are French Renaissance literature, relations between France and Italy in the Renaissance, Court Festivals, Renaissance antiquarians and Renaissance manuscript painting. He teaches Sixteenth to Eighteenth Century French Literature courses to undergraduate Modern Linguists. He has held visiting academic posts in Paris, Rome, Massachusetts and Princeton and was recently awarded the Commandeur des Palmes Academiques, bestowed by the French government for significant contributions to French education and culture.
Nicola Byrom is studying for a doctorate in Experimental Psychology; she researches the cognitive processes involved in depression. In 2009 she launched Student Run Self Help, a volunteer-run organisation which provides self-help groups across the country for students with eating disorders. She has raised more than £60,000 for the programme.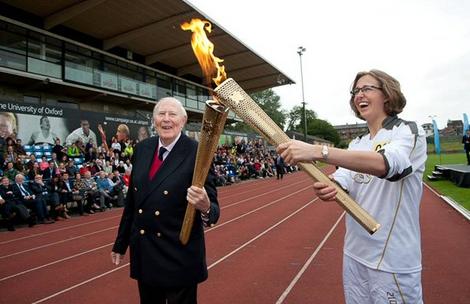 The Olympic torch relay passed through Oxford on the 9th and 10th of July on its way to London for the Olympic Games opening ceremony on the 27th July. On July 10th Sir Roger Bannister, who ran the first sub-four minute mile in 1954, carried the torch for a short distance on the very spot where he broke the world record 58 years previously, before passing the flame to Nicola Byrom.
Read more about Modern Languages and Experimental Psychology at Brasenose College.