Debut Novels by Brasenose Alumni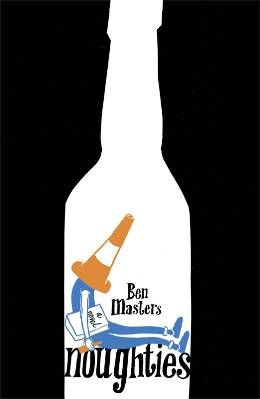 Two Brasenose alumni have just brought out their debut novels in the same month: Grace McLeen's The Land of Decoration has just been published by Chatto and Windus and Ben Masters's Noughties is out with Hamish Hamilton. Both authors studied English at Brasenose, and it's really wonderful to see their extraordinary academic talents translating into acclaimed works of fiction.
Ben Masters's Noughties is a rambunctious, stylish, exuberantly comic novel which opens in the King's Arms as Eliot Lamb and his friends celebrate the last night of their three years as Oxford students. Readers can judge for themselves how accurately Ben has drawn on his time at Brasenose to create the erudite tutorials and alcohol-fuelled nights of his hero's time at Holywell College.  The self-admiring tutors could, of course, only be the product of an untrammelled and fanciful imagination.  
Ben went on to complete a Masters in English at Brasenose, and is currently writing a Ph.D. on style and contemporary fiction at Cambridge University. With panache and humour, Ben draws on a whole host of influences. To quote the Financial Times:
'Ben Masters' lively debut novel Noughties is thick with allusions to popular culture and song. Amid the paragraphs of pastiche Martin Amis and Oscar Wilde are lyrics by Joe Strummer and Jarvis Cocker. Noughties is, among other things, a bittersweet hymn to the "ignorant bliss" and "entitlement" of student days. Masters finds lugubrious, philosophic humour in his own university past and in human ambition generally.... Masters' influences are diverse, borrowing from Joyce as well as the scurrilities of Restoration poet John Wilmot, Earl of Rochester, (on whom Eliot writes an essay) to contrive a lewd, exaggerated prose. ... Noughties is a caustic, street-smart novel for our times.'
Grace McLeen's magical and haunting first novel, The Land of Decoration centres on Judith, brought up in a fundamentalist Christian sect, who comes to believe she has the power to control events through her miniature model 'land of decoration'. It's an acute, remarkable, heart-stopping and often comically acerbic novel, which is, as the Daily Mail put it, 'a small miracle in itself'.  To quote the Independent, 'Grace McLeen's writing is deep, fantastical and powerful ... She has been able to observe a fascinating, self-contained world with generosity, wonder and spirit. This is a wonderful gem of a debut novel.'
For some other recent Brasenose English alumni making a great impact in the arts at the moment, check out actress Olivia Grant (who has recently starred in Stardust, Lark Rise to Candleford, Personal Affairs, and Women in Love) , poet Adam O'Riordan and singer and comedian Laura Corcoran, the Frisky half of the hilarious and wonderful Frisky and Mannish.
By Dr Sos Eltis - College and University Fellow in English