The Brasenose Telethon raises £250,000 - Thank You!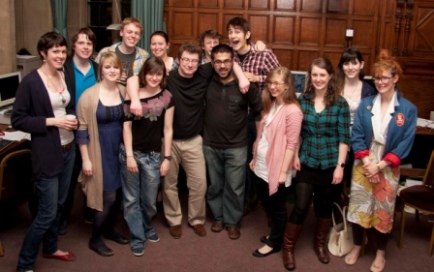 Brasenose's second telethon, which took place during the last two weeks of March, saw an astounding £250,000 pledged to the College Annual Fund. We would like to say a huge thank you to everyone who took time to speak to us, to share their experiences of BNC and life after Oxford. We are particularly grateful to everyone who agreed to make a gift to the Annual Fund.
The Annual Fund provides an essential stream of income which enables each student to make the absolute most of their time here. The Fund makes an immediate positive impact, supporting students through the essential provision of scholarships, bursaries and hardship funds. It also helps to enhance the extracurricular life offered by BNC and contributes towards individual projects which otherwise would not be possible.
This telethon demonstrated what your collective generosity and goodwill can achieve and shows a lasting commitment to the future of BNC. Strengthening the links between our current students and our alumni has all sorts of benefits, not least of which is a shared fondness for Brasenose. As well as reminiscing and sharing stories of College life past and present, many people showed their support by offering valuable advice to the callers, or by joining the growing list of people who donate their time by taking part in our Careers Mentoring Scheme.
Thank you to everyone, once again, for your generous support.
For further information please contact David Humble-White, Development Officer on +44(0)1865 287277 or david.humble-white@bnc.ox.ac.uk.