The original Chapel was situated on Old Quad, on the first story, west of the hall, opposite the original library. In 1655 John Jackson was appointed overseer to build a new Chapel and Library at a salary of £1 per week. Though it was for a long time attributed to Sir Christopher Wren, the actual design of the Chapel has been attributed to Jackson, who was also employed as master mason at St. John's College. The foundation stone was laid in June 1656 and the foundations were finished in August. In March 1657 the 'Little Cloyster' was begun, which still remains as the entrance to the Chapel.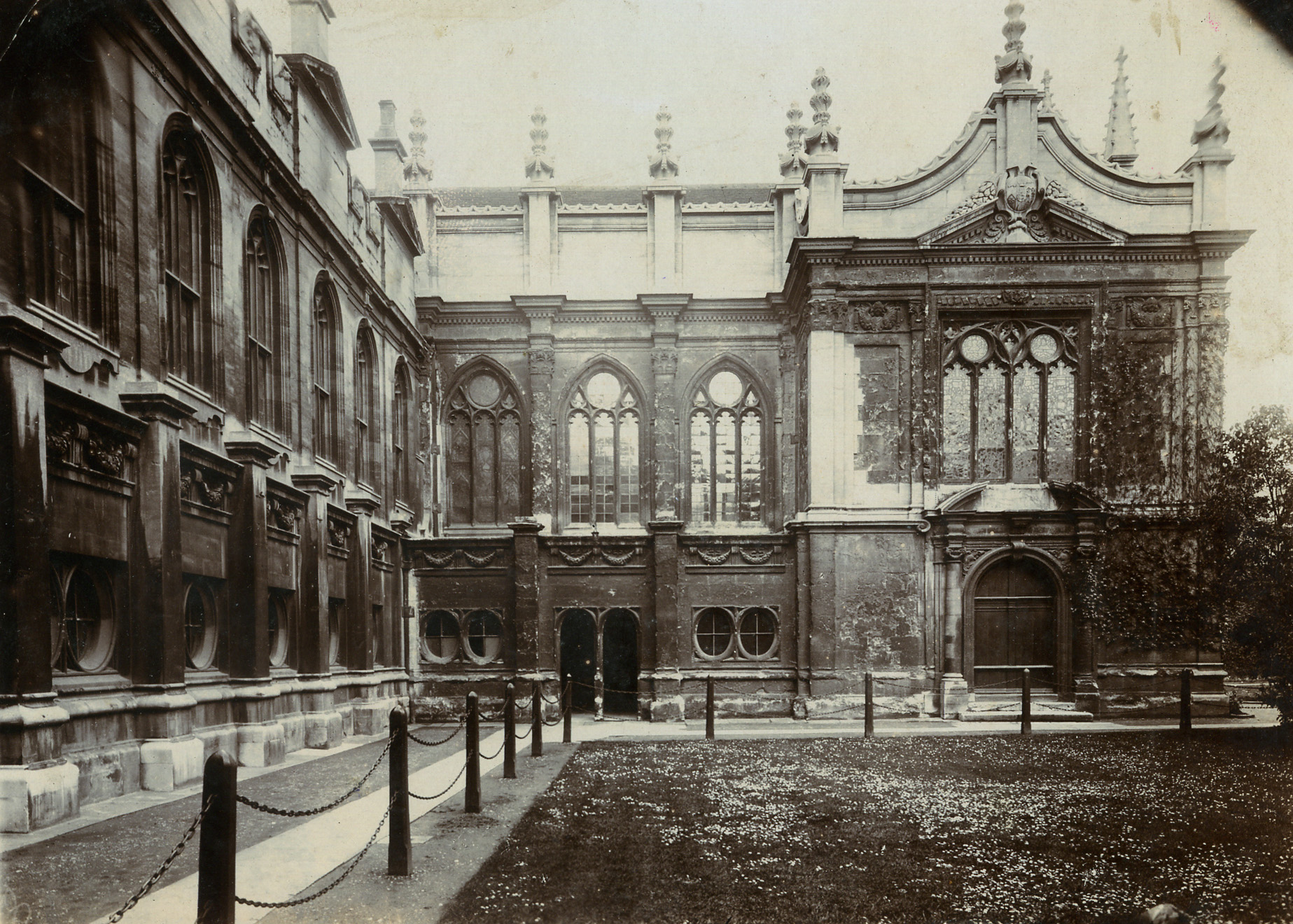 The College was able to save money by using materials from another of their Oxford properties, the Chapel of the former Augustinian College of St. Mary, now Frewin Hall. The Chapel's roof is the most famous aspect of this reuse; the open hammerbeam structure was moved to Brasenose in 1656. Although the hammerbeams can still be seen in the roof space above the Chapel the roof was not completely reconstructed. The point of the reuse was to save money on timber. It is unlikely that there was ever any intention to leave the beams exposed, and on 5th Nov 1659 John Jackson received £20 'for his Modell of the Roofe of ye New chapple'. On Tuesday 14th June 1659 the plaster fan vault we now see was begun. A month later 'goodman Drew' received payment 'for turning of eleven Pendents for ye Roofe of the chapple at 9d a'piece'. The ceiling was painted by C.E. Kempe in the 1890s and refurbished in the 20th century.
The internal fittings of the Chapel date mostly from the eighteenth and nineteenth centuries. The brass lectern is dated 1731, and the chandeliers and marble reredos are c.1750. The organ-case of 1892 (by T. G. Jackson) houses an instrument renewed by means of a benefaction from Maurice Platnauer (Principal 1956-60, died 1974). The West window has painted glass of 1776 by James Pearson, to a design by J. R. Mortimer and there are some interesting monuments to former fellows and students, notably for Walter Pater and Albert Watson, the latter an early work (1905) by Eric Gill. The enormous portrait over the door and the paintings of hands on the north wall are of The Childe of Hale.