Page 1 of 11
Introduction

Brasenose has three excellent libraries which members can access 24 hours a day. There are collections in all subject areas covered by the College. The Library holds approximately 55,000 titles and subscribes to around 50 periodicals. It is also just a short distance from the University's Bodleian Library and many of the faculty and departmental libraries.
The Main Library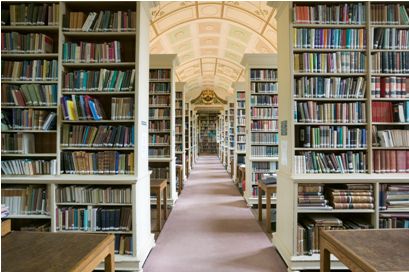 The Main Library was opened in 1664, although it was restricted to use by Fellows of the College until 1897. It is on the first floor above a former cloister and is an impressive room with a painted barrel-vaulted ceiling and expansive views of the Radcliffe Camera and All Souls College.
The library is an excellent place to study with the light and airy space divided into sixteen bays, each with connections for laptops in addition to the wireless network.
The Hulme Library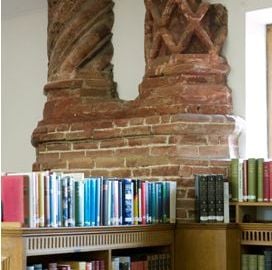 The Hulme Library holds the modern history, politics and geography collections and is reached from the Main Library by a short staircase. It was opened in 1951 and features two Tudor chimneys which were uncovered in a fire in 1950.

The Law Library
The Stallybrass Memorial Library, named after a former Principal, houses the College's law collections.
A brief history of the library buildings can be found in the College buildings section.
Antiquarian books and ma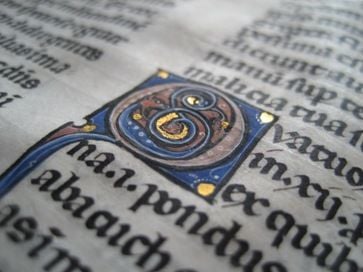 nuscripts
Brasenose holds a substantial and interesting collection of antiquarian books and manuscripts dating back to the sixteenth century. It is believed that by the mid-sixteenth century Brasenose owned in excess of 100 volumes and now holds around 2,500 books published before 1641. Many of these were chained until 1780 when a major refurbishment took place under the direction of James Wyatt.
Contacts
Fellow Librarian -
Professor Simon Palfrey
College Librarian -
Liz Kay
Library Assistant -
Lianne Smith
Antiquarian Cataloguer -
Sophie Floate
Brasenose College Library
Brasenose College
Radcliffe Square
Oxford
OX1 4AJ
Library Email
Library Telephone: 01865 277827
Online resources
The Library provides connections to electronic resources available across the University. These include:
Online catalogue via SOLO
Electronic journals via SOLO
SOLO: Search Oxford Libraries Online
All e-resources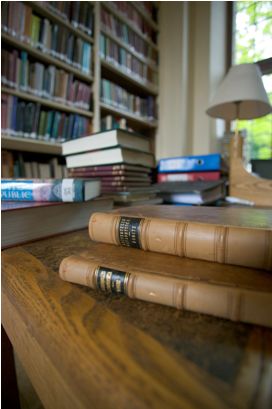 Library induction
Library induction sessions are organised for new students but any College member who would like a brief informal tour or requires any assistance should ask the library staff who are always happy to help.
The library is specifically for the Members of Brasenose College. All users must read and observe the Library Protocol.
Visitors
Visitors are advised to contact the College Librarian for an appointment.