Page 9 of 9
Research Seminars

Mark Applebaum, composer, instrument-builder, jazz pianist, and Stanford University Professor of Music, will give two presentations at Brasenose College on Friday 17 June:
Musical Collisions, 17:15 (Lecture Room XI)
Applebaum presents a talk on his experimental composition, with particular attention to visual music.  He will reference pieces such as 'Straitjacket' (for amplified easels), 'The Concerto for Florist and Orchestra,' 'Tlön' (for 3 conductors and no players), 'Echolalia' (for 22 amplified dadaist rituals), and the Mouseketier sound-sculpture.  Applebaum will perform 'Aphasia' (for synchronized hand gestures and tape) and screen a short documentary film on his 70-foot pictographic score, 'The Metaphysics of Notation.'
Inside the Jazz Improviser's Mind, 20:45-22:00 (Brasenose Chapel)
Applebaum presents a lecture-recital in which he explains what jazz improvisers think about while they invent music spontaneously in concert. He will provide a short introduction to standard forms such as the 12-bar blues and the 32-bar song form, and perform several jazz standards. Emphasis will be placed on the idea of rehabilitating familiar culture, and to that end the standards will be presented in radically idiosyncratic fashion.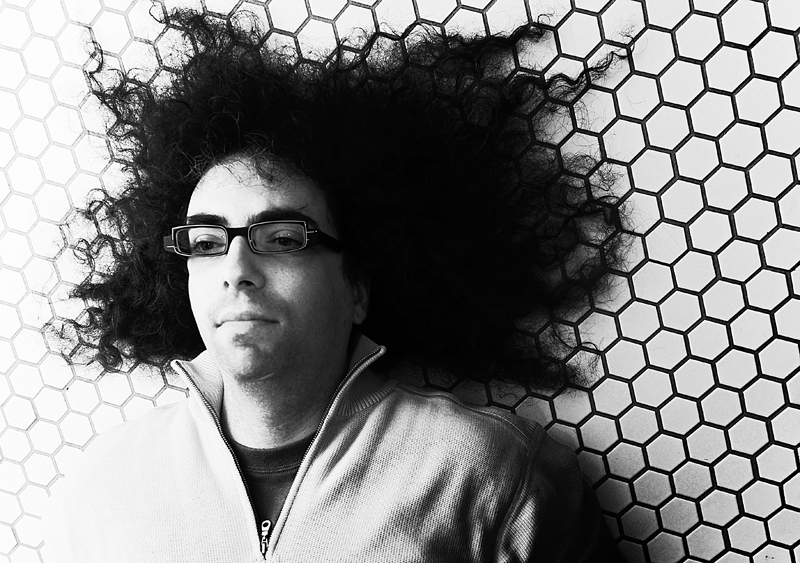 Mark Applebaum is Associate Professor of Composition at Stanford University where he received the Walter J. Gores Award for excellence in teaching. He received his Ph.D. in music composition from the University of California at San Diego where he studied principally with Brian Ferneyhough. His solo, chamber, choral, orchestral, operatic, and electroacoustic work has been performed throughout the United States, Europe, Africa, South America, and Asia, with notable premieres at the Darmstadt Sessions. Since 1990 Applebaum has built electroacoustic instruments out of junk, hardware, and found objects for use as both compositional and improvisational tools.  His music can be heard on the Innova, Tzadik, Capstone, and SEAMUS labels.
As a jazz pianist Applebaum has concertized from Sumatra to the Czech Republic. In 2003 he performed at the National Theater in Ouagadougou, Burkina Faso at the invitation of the U.S. State Department. He received the jazz prize of the Southern California Jazz Society. At present he performs with his father, Bob Applebaum of Chicago, in the Applebaum Jazz Piano Duo. They have concertized from Singapore to Tunisia. In 2002, they released their first CD on Innova Records: The Apple Doesn't Fall Far from the Tree.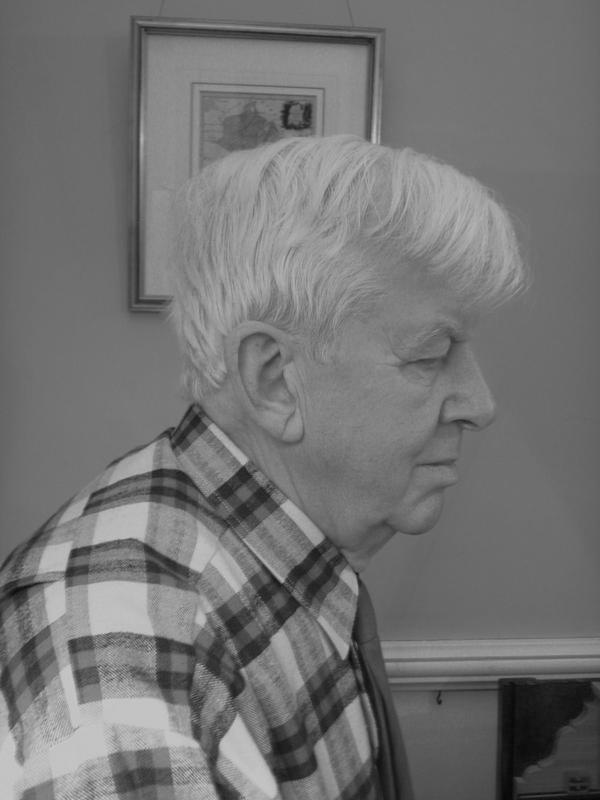 Professor Peter Williams gave two presentations in Oxford in Hilary 2011.
4 March: What it is to write a biography of Johann Sebastian Bach (Brasenose College)
5 March: A class on Bach's organ music for Oxford organ scholars. Organized by Brasenose College and the Betts Association (Music Faculty)
PETER WILLIAMS, former Music Scholar of St. John's, Cambridge and currently a Vice President of the RCO, held the first professorship in performance practice in a British University (Edinburgh), where he was also first Director of the Russell Collection of Harpsichords (from 1968), instigator of the Ahrend organ there (1977) and Dean of Faculty (1981). From 1985 to 2001 he held the Arts & Sciences Dist. Chair in Music at Duke University, North Carolina, and served as Chairman of Music and as university organist (two Flentrops, two Brombaughs, two Fisks and an Aeolian Skinner).
Peter Williams's playing has mostly been on harspichord, his writing mostly on organs. His first book was The European Organ, the most recent a fundamentally new biography J. S. Bach. A life in music. Other publications include The Organ Yearbook (founder and editor, from 1969), the organ articles for The New Grove (1980), the two-volume Figured Bass Accompaniment (1970|) and The Chromatic Fourth (1993). His Cambridge dissertation under Thurston Dart (1962) had been on English organs and music, and this was followed by complete editions of Handel's organ concertos (Eulenburg), complete harpsichord music (4 vols, Schott) and Op VII with filled-in ad libs (Oxford UP). The books on The Organ Music of J S Bach have been translated into German (Schott), as has J. S Bach. A life in music. The LittD Cambridge was conferred on him in 1982 for publications.
Wingfield Weekend, February 2010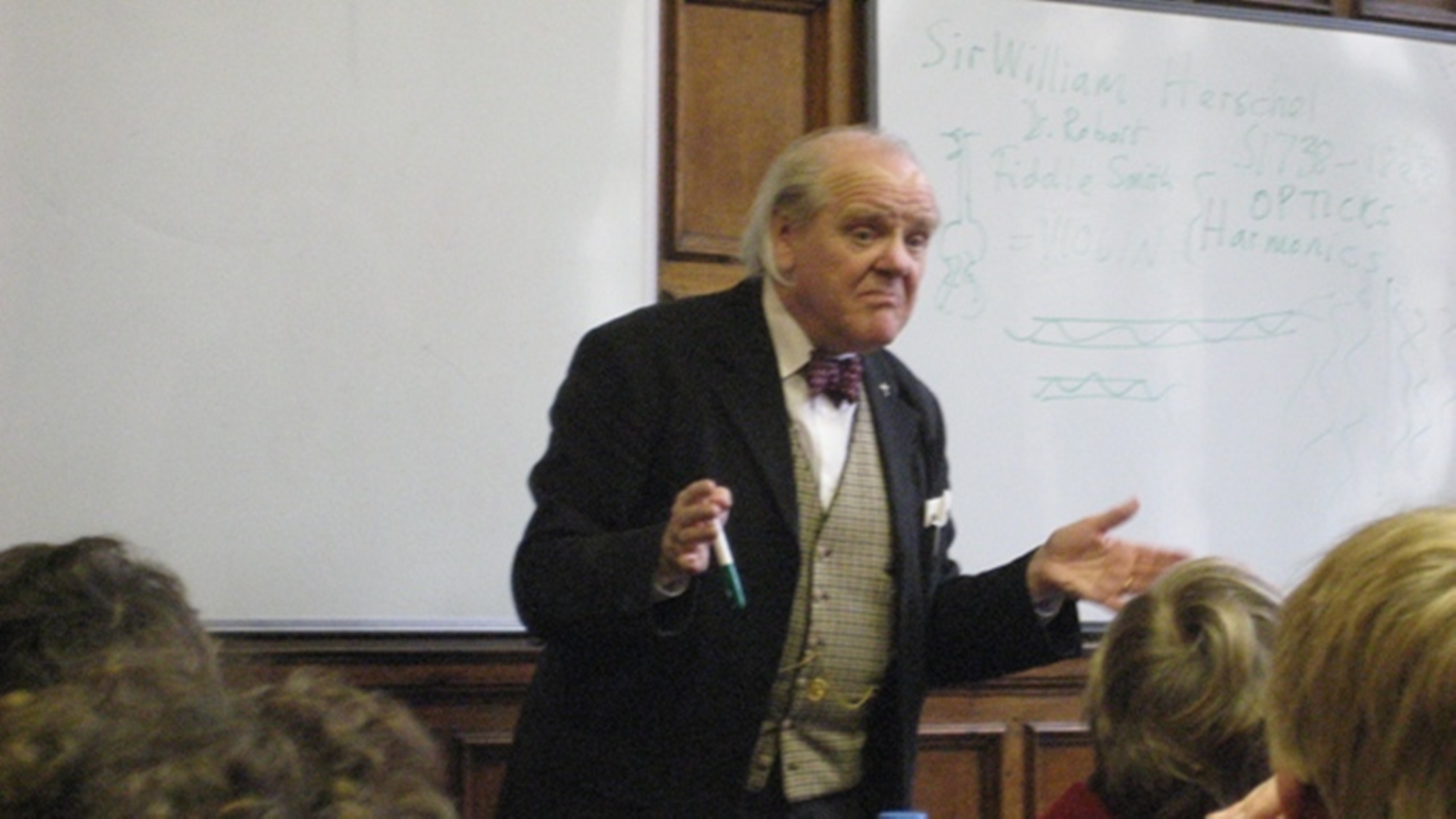 Thanks to the enthusiasm of Prof John Harper, Dominic Gwynn and Dr Allan Chapman, we were able to organise a fascinating day which aimed to place the Wingfield Organ in its proper historical context and examine its technical details. (There was no deliberate intention to conform to the ideals of 'New Musicology' with its supposed thick layers of cultural context but that is another story...) Dr Chapman delivered his usual high quality and virtuosic talk, entitled 'The Organ as Intellectual and Spiritual Technology', which stressed how the organ was closely related to other technological developments: locks, lifting machines, clocks, window technology (all to be found in churches).  A highly informative talk on liturgical practices in pre-Reformation England by Prof Harper gave a valuable insight into how organs were used liturgically. It was fascinating to hear his arguments that all liturgies are an experiment and that a deeper understanding of 'liturgy' can enhance current worship. His current project, involving the construction of a third Tudor organ by Dominic Gwynn and Martin Goetze, in the Welsh museum of St Fagans is particularly interesting. A Magnificat sung by Andrew Hayman (Magdalen) in alternatim with the Wingfield, ably played by Thomas Allery (Worcester College), delighted many and provided a fitting conclusion to Prof Harper's talk. The day concluded with Dominic Gwynn discussion of technical aspects of the organ that offered us an insight into the practices of early organ builders.  
Under the masterful hands of Dr Magnus Williamson, The Wingfield Organ was heard the following day in a Brasenose Platnauer concert. The splendid concert, sung by the Marian Consort and directed by Rory McCleery, featured a number of organ items played as soli and in alternatim with the choir.