Sport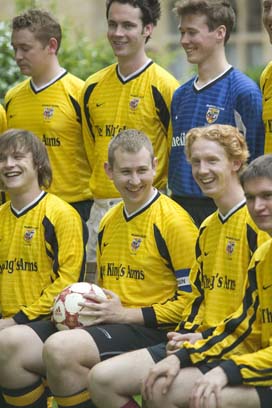 Traditionally Brasenose has been a sporty college and has produced some very strong sides. However, there is no compulsion for students to participate and a full range of sporting abilities is catered for, from the competitive 1st XV rugby and 1st XI football to the more relaxed 3rd XI football, 2nd XI cricket and mixed lacrosse teams.
Each year Brasenose produces several blues and half blues (awarded for playing in a 1st team against Cambridge).
The Brasenose sports ground is near the river, about ten minutes walk from the College. The groundsman does an excellent job of looking after the pitches and is available if help is needed.
There are rugby, hockey and football pitches as well as a netball court, and in the summer, there is a beautiful cricket pitch and both grass and hard tennis courts. The clubhouse has a small bar for drinks and snacks, which can be put on a tab and settled at the start of the next term.
Brasenose has a strong rugby side as well as a summer sevens competition. Other teams include netball, cricket, athletics, tennis, mixed lacrosse, squash, table tennis, fencing and pool.
Brasenose also has a strong tradition in rowing with its own boathouse by the river and each year has at least two men's and women's crews.
There are three college rowing competitions each year including the famous "bumps" and the "beer eights".
At a more relaxed pace, the College owns a croquet set which can be used on the New Quad in the summer. The college also rents out four punts for use in the summer term.
Read more about about sport at Brasenose.
Music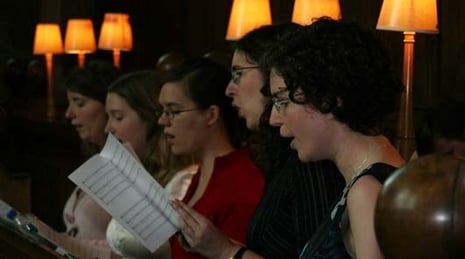 The flourishing College Music Society arranges concerts both by students and visiting professionals, through the Director of Music.  Students can practise in the music rooms in Frewin or in the Chapel.
The College has flourishing chapel choir, which performs to a high standard every Sunday. There is a weekly concert series, which involves fine solo performers and a number of chamber groups, drawn from the many fine musicians at Brasenose. For the classical music enthusiast, the College hosts the termly Platnauer concerts at which many well-known classical musicians have performed.
Visit the Brasenose College Music pages.
Drama and Art
A College drama club puts on plays in the College and the City. In recent years a highly successful summer arts festival has been organised, at which a wide range of music and drama, both old and new, is performed on the New Quad Lawn and in the Chapel.
Exhibitions of art are staged from time to time and the College contributes a Culture Fund from which grants are made to support a range of activities.